March 1, 2012 in SLIDESHOW
There is very little in the way of Bike-polo specific equipment available to buy. Most people build it for themselves.
The game of polo is about skill rather than the latest and fanciest equipment. Get yourself a bike, any standard bike will do and make some modifications. While it is not always the rule, there are still top players playing using bikes which have cost them less than £100. This is a quick rundown of common changes and is certainly not exhaustive.
First Modifications
1. Cut down your handlebars: Swinging a mallet around is much easier without a lengthy handlebar to get caught on. Remember to plug the end of your bars.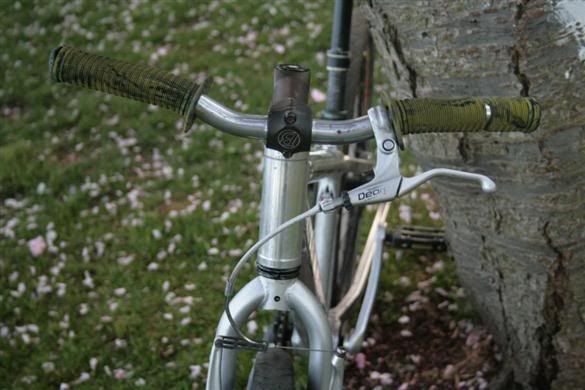 2. Small gear ratio: If your bike is a singlespeed then make it so that the gear is an easier one. Around 40-50 Gear-inches works best for acceleration whilst still preserving a reasonable top speed.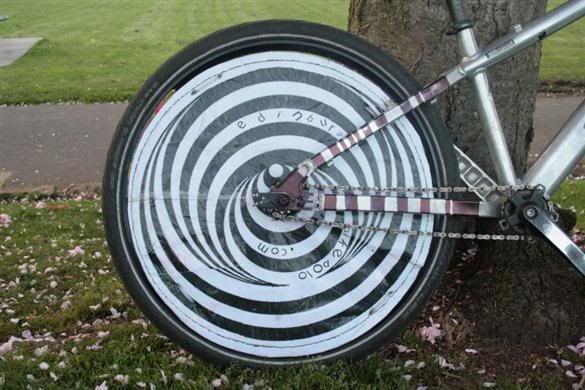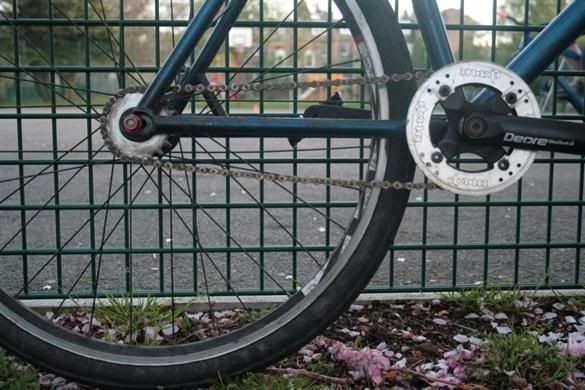 3. Wheelcovers: these stop your wheels from having mallets and balls going through your spokes. These can be made from many things e.g repurposed estate agents signs, industrial plastics, cardboard.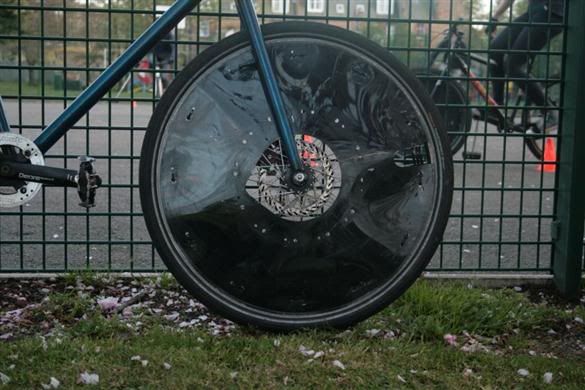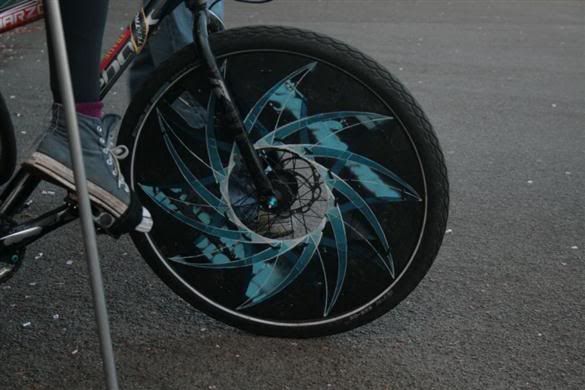 Build yourself a polo mallet
You need a pole of some sort, ski poles and golf clubs work well and some industrial plastic piping for your mallet-head. These are lightened through the drilling of 'speedholes' and often have circular plastic caps added to the ends of the pipe to give a flat surface for striking the ball.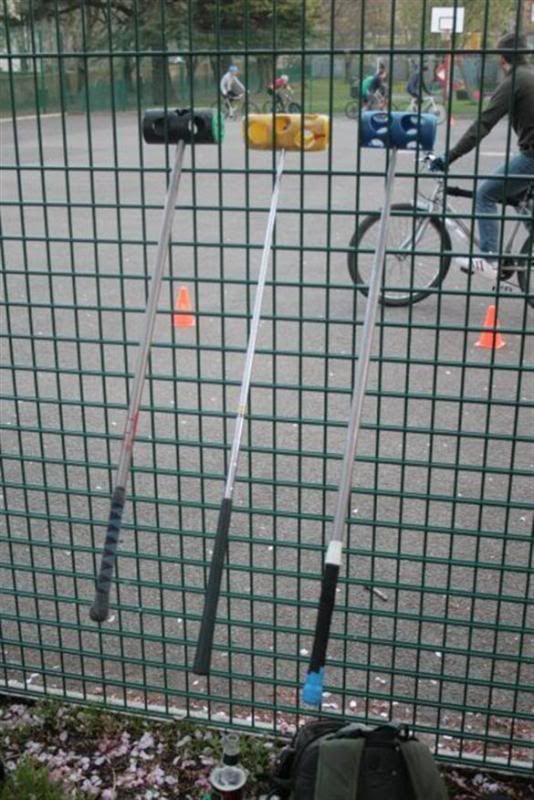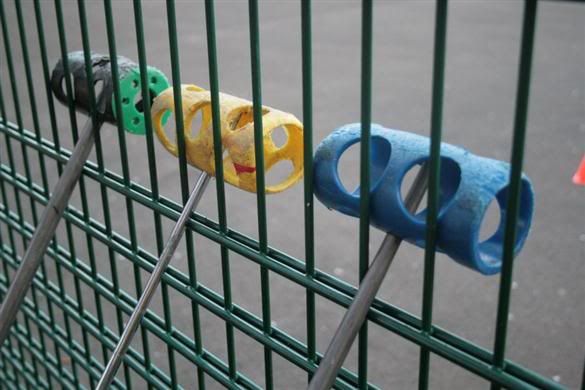 Further modifications
1. Build yourself a brake-lever. Using some rod, a drill and some repurposed BMX bits (odyssey london mod) you can build yourself a dual brake-lever – That is, a brake lever which pulls both front and rear brakes at the same time. Despite being one of the more difficult modifications dual brakes are used by the vast majority of players in the uk. They are incredibly useful.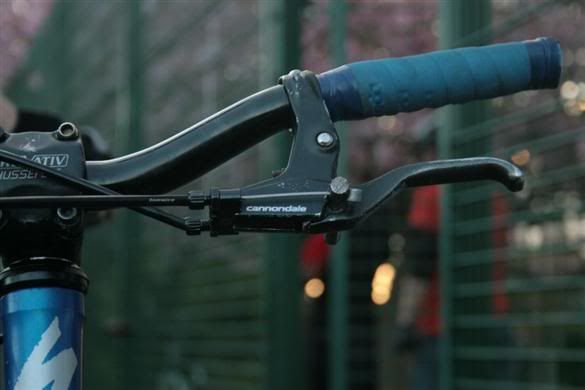 2. Attach your feet to the bike. The more you can move the bike around the better, at slow speeds it helps to be able to hop the bike to better position yourself. With only one hand on the bars a traditional bunnyhop will not work, so it helps to have your feet attached to the bike. SPD's or straps.
3. Guards can be added to any bike bits likely to bend. Here are disc rotor protectors and chainring protectors.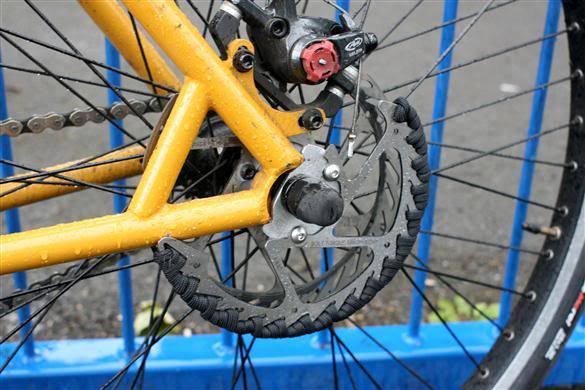 Protection
1. Wear a helmet! To stop the occasional stray mallet from hitting people in the face; face cages from lacrosse, cricket, hockey are all getting bolted to bike helmets for tournament play.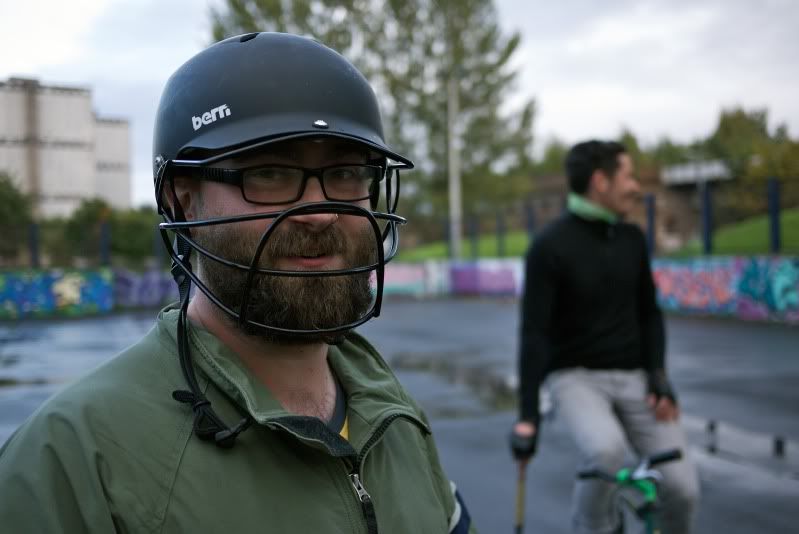 2. Gloves need protection on the back of the hand, so a lot of people are using lacrosse gloves.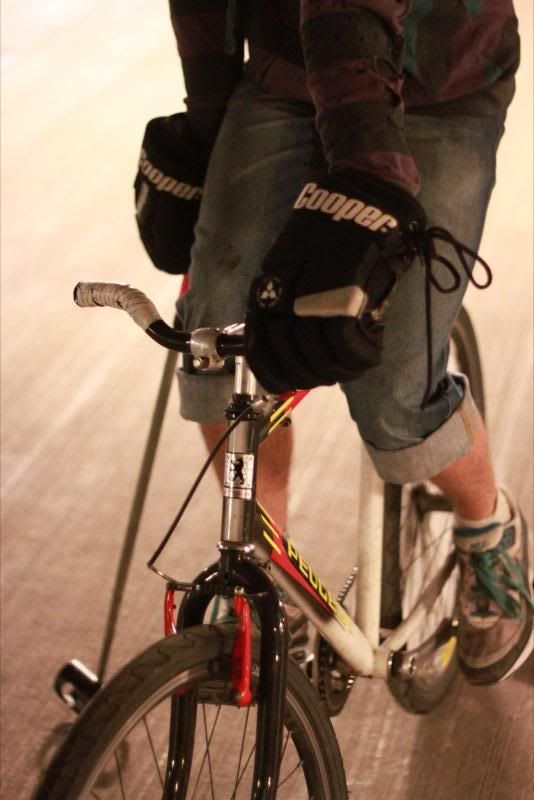 Custom Polo frames.

The custom polo frame is here and it's here to stay. While we don't recommend these for newer players, a lot of the more competitive longer serving players have started moving to Custom polo Frames. These have a  short wheelbase to allow you to move the ball around the bike a lot more, they have steep headangles to allow you to run narrower handlebars and they have a large trail to stop your bike from jack-knifing as you turn sharply.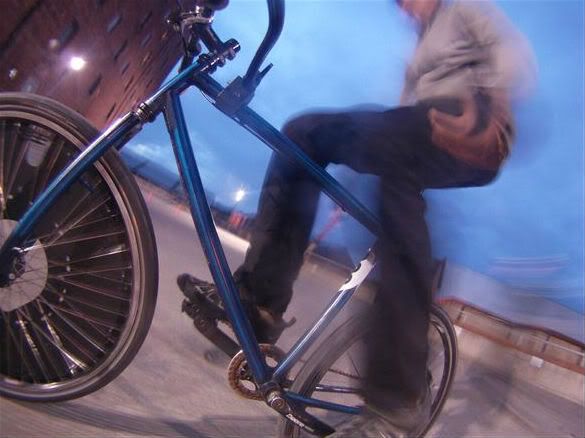 Competition
Here at Edinburgh we go to a number of the large tournaments that happen around the UK. For any of these tournaments you must fulfill a couple of requirements for your bike and mallet before you can compete. We suggest these are done wherever possible, competition or not.
1. File axles flush with the nuts so there is less to catch other people on
2. Cap bars to avoid the dreaded human core-sample.
3. No extruding bolts from mallet to avoid injury to other players. A plastic end hurts much less than a metal bolt.
There's loads of different ways to build and maintain a polo bike but first things first, come play polo!